The primary function of a recruitment consultant is to act as an intermediary between organizations seeking to hire staff and individuals seeking to change careers (candidates). The consultant aims to satisfy the needs of both employers and candidates to ensure the best match. It's more than an issue of matching skills. You also read to find a new job with the help of step by step method. It's crucial to thoroughly understand the company's operations and culture, and the applicant's professional goals and ensure that all of these are in line.
What is a recruitment consultant?
A recruiter acts as a mediator between a client company and job-seekers to determine an ideal match between both. This job has a selling component since you're selling the candidate to the client, and the reverse is true. In addition, you will be acting as a salesperson while selling your services to paying customers. The client pays for your capability to work for them and locate suitable employees to fill their positions.
You communicate with clients, employers, and job applicants as a recruiter. If a candidate has questions about the recruitment process, you will contact the employer to respond to the applicant's question.
It is also important to know the position of employees within the client's company. The client is dependent on you to narrow down candidates and recommend the most suitable match. So, it is important to aid them in finding trustworthy employees that will improve their business.
Many recruiters employ human resource professionals to get knowledge. Your job has a significant sales component different from the typical sales job. You don't have to convince someone to require your product. Candidates and clients pay attention to your work and are keen to sign a contract. Companies are constantly looking for top-quality employees. There is never a shortage of jobs. A skilled recruitment consultant can go from entry-level sourcing management to finding the top executives of major companies.
Do you think working as a consultant is a good fit for your interpersonal and negotiation skills? Read on to find out the qualifications and competencies required to excel as a consultant in the recruitment industry.
Types of recruitment consultant
The qualifications of recruitment consultants vary based on the company they work for as well as the method of payment. The most common recruiters are:
internal recruitment consultants: As an employee of a recruitment firm, you can work in-house and concentrate on recruiting for a single company. You search for potential employees as well as conduct interviews. You also introduce new employees.

External Recruitment Consultants: you are employed by a human resource consulting firm. Your role is to search for candidates for various clients. So, you're spending most of the time creating job descriptions, advertising job openings, and identifying and interviewing prospective candidates.

Contingency Recruitment Consultants: As an agent for contingency recruitment, you will be paid once the successful candidate is hired. You get a share of the salary for the first year of employment.
Woking Hours
The working day can be divided into the period from 9 am to 5 pm; however, the possibility of working later is not uncommon and can include an early start and late nights.
The possibility of self-employment or working as a freelancer is possible. However, only for consultants with expertise in a specific industry. Career breaks are feasible in certain situations, but they are not common due to the constantly changing nature of the industry.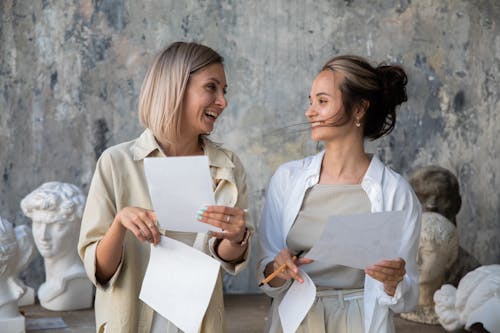 What are the main responsibilities of a recruitment consultant?
The role of a link between employers and job applicants is a wide range of obligations. A few of them include:
Employing their networks, together with marketing and sales techniques to locate viable companies as well as convince them to transfer their recruitment process

Conducting extensive research on clients and open positions to gain an idea of what these companies do, their culture is inside and what standards they have set for new employees, and any other pertinent piece information.

Visit clients regularly to establish good working relations

The companies they represent advertise their job openings through various channels like newspapers, websites, and networking events

Find potential candidates for the vacant positions and reaching them

Searching databases for candidate databases and locating possible candidates that are suitable for the open positions of their clients

Examining resumes and cover letters

Conducting interviews and tests with candidates who might be suitable and then sifting through the most qualified candidates.

Informing candidates of open positions and the hiring companies

Communication with candidates following their interviews and discussing their outcomes

Negotiating salaries for employees and benefits as directed by the client company

Mediating any negotiations between employers and job applicants concerning salary, benefits as well as career advancement, training, and salary

Continuously reviewing and updating their recruitment procedures to ensure a greater percentage of candidates who clients hire
What kind of training is necessary to become a recruitment consultant?
There isn't a formal education qualification for the recruitment consultant position since soft skills are typically more essential for the job than hard skills. However, most recruitment consultants with lucrative careers possess at least the equivalent of a bachelor's degree, either in business or human resources. Specialized areas like engineering, medical, or IT could require recruiting consultants who are experts in their particular specialties. Thus, a master's level in a subject other than human resources or business will allow you to work in the role of a recruiter with companies that specialize in your field of knowledge.
What kind of salary does a recruitment consultant receive?
A new recruiter could earn anywhere from around PS18,000-PS21,000 p.a. as a base salary. If you have experience and specialization, consultants can earn up to PS30,000. In senior management positions, the salaries could easily exceed PS60,000. On top of the basic salary, some recruitment firms pay commissions and offer incentive-based remuneration, which means that top performers could significantly boost the amount they earn at home.
Alongside the basic bonus and salary packages, Many companies offer numerous and broad-ranging benefits, from paid holidays for all expenses and gym memberships for free to technology vouchers and concert or sports tickets for employees who perform well.
What characteristics distinguish a good recruitment consultant?
Have you got a positive mindset and the capacity to handle criticism and be a good person? That's the way to become an effective consultant for recruitment.
Excellent organizational abilities, IT skills, and flexibility are essential as well.
"There are no specific qualifications that we look for in a recruitment consultant – some will have gone to university, others will have started working straight after school," says Davis (training and development manager at Fawkes & Reece).
Conclusion
It's a competitive field in which those who perform well are recognized, and those who do aren't able to last for long.
A recruiter must be persuasive and persuasive to keep client business (employers) and also to attract applicants with roles that are available to applicants.
Recruitment is a great choice if you are a natural in a sales setting and enjoy working in a sales environment. It is a fast-paced, thrilling work environment and rewards success with a high commission and benefits.